Tallie Smit-Pearson, Licensed Esthetician/Cosmetologist/Owner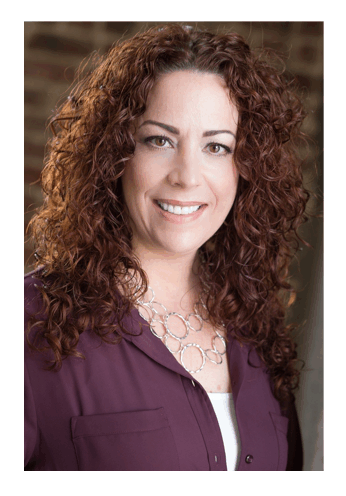 Health, Wellness and Beauty has always been the focus throughout the 22 combined years of experience that Tallie brings to her spa and clients. She is a former LVN that concentrated on the areas of home care Geriatrics and Pediatrics during her 5 years of Nursing.
Tallie then transitioned into the world of Beauty by obtaining a Cosmetology license. Her focus for the following 18 years was on precision hair cutting, styling and chemical services- primarily color and highlighting. She built a large clientele and had become an independent stylist in a busy salon in the San Diego area.
After moving to Long Beach and raising a family, Tallie continued on with her education and progressed into skincare. She obtained her Esthetic License and, yet again, quickly built a following for skin related services. Her current focus is on the science behind skin, anti-aging and skin care products.
Always driven and goal oriented, Tallie opened up her own spa boutique after just 4 years of becoming a Professional Skin Therapist. Her passion can be felt through the education she imparts to her clients. She believes "knowledge is power" and puts that power to work each day in her treatment room. Tallie feels she is a perpetual student and enjoys expanding her educational horizons on a continual basis to keep up with the high industry standards.
"I feel I have a gift in the way I connect to people. I have always had the ability to allow people to feel very comfortable around me and that helps put them at ease. By facilitating that, strong bonds of trust are created, that last for years. I am a 'nurturer by nature' that stems from childhood through all the years of being a service provider. I take pride in caring for others physically, emotionally and spiritually." – Tallie

Call Tallie at 562.354.3008 for all your skin care and waxing needs!

---

Jaden Pearson, Spa Assistant/ Esthetics Intern

Jaden is a well rounded young lady who helps keep the spa running smoothly and efficiently. She is an extremely organized and practical individual, managing many behind-the-scene responsibilities including: data entry and computer troubleshooting, sales, marketing, product ordering/ displaying and client service care. Her background in art and graphic design is the driving force behind keeping up with the social media for the spa. She is always full of inventiveness and recommending creative ideas for making progressive improvements to the spa.

She is a straight A student at a Performing Arts school here in Long Beach. Jaden also has several years of experience in Gourmet Cooking, Creative Dance and Music with concentration on Guitar in both acoustic and electric forms. She is especially passionate about baking and acrylic painting and has had her artwork proudly displayed at the Long Beach Museum of Art as well as the Jewish Community Center.

Jaden is an "old soul" in the mind of a beautiful and innovative future entrepreneur. She is an enormous asset to Urban Escape Body Works and I am proud that I get to be her Mom!

"I take after my mother in that I also have a gift of connecting to people. The easiest way being through my art and music. The spa provides another avenue for me to express my artistic side through health and beauty, making the ordinary extraordinary!" - Jaden